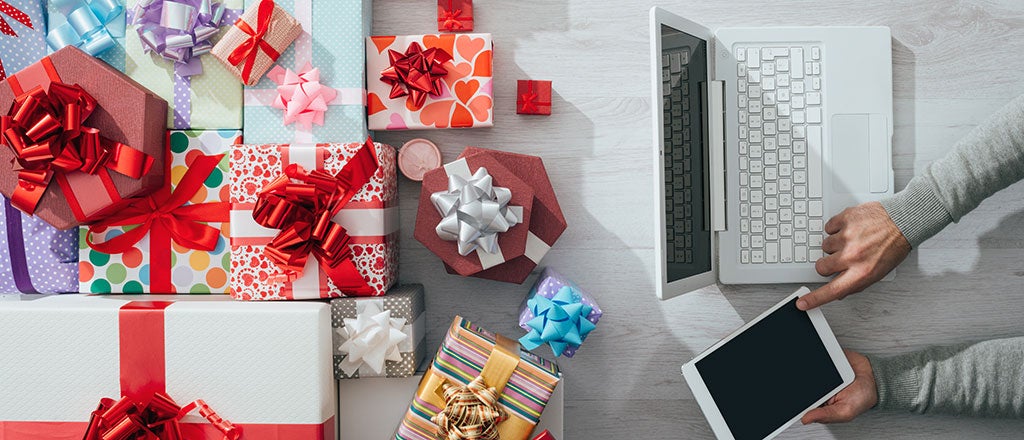 In just one day — November 11 — Alibaba Group generated a massive $14.3 billion in gross sales for China's major shopping event, Singles' Day — a figure equivalent to seven times the volume Cyber Monday generated last year.
As Cyber Monday is now here, U.S. online retailers and other e-commerce players are likely turning to Alibaba's performance on Singles' Day for lessons learned and takeaways.
But, as one expert noted, U.S. online retailers are likely to face some steep challenges in recreating aspects of Alibaba's success, in which merchants across the board discounted items by 50% or more for Alibaba's online shopping site Taobao Marketplace and also on its third-party shopping platform Tmall.com.
"Alibaba was policing the floor and the government was policing the ceiling," says Meyer. "That would never fly here. Retailers would call the Justice Department on Amazon."
"Imagine that Amazon.com went to its merchants and told them you can only post things if you discount them by 50%. And imagine if the government said it's illegal to raise prices ahead of offering discounts on Cyber Monday."
–Marshall Meyer
He adds that consumers in China are far more price sensitive than those in the U.S., because income levels are substantially lower. As a result, consumers in China pay more attention to bargain deals. "For most, it's a struggle to earn enough to make ends meet," he notes.
Beyond offering consumers steep discounts for Singles' Day, Alibaba also instituted an unusual strategy that U.S. retailers, in the end, may want to emulate for Cyber Monday, experts point out. The company unveiled a glitzy, star-studded TV show that aired on the eve of Singles' Day to prompt viewers to snap up specials via their computer, tablet, smartphone or Internet-enabled TV or set-top box.
Unlike advertisers in the West that use product placement as a means to advertise in a subtle way, Alibaba's TV variety show immersed viewers in a shopping experience, notes Kirsten Newbold-Knipp, a research director who analyzes digital marketing trends for Gartner. "It's too late to use entertainment for Cyber Monday, but heading into 2016 there may be ways to surprise, delight and entertain consumers," she says, citing a "what if" scenario of singer Taylor Swift and a company pairing together for a major entertainment-shopping event, similar to the celebrity and brand pairings used for a store opening, but on a much grander scale.
In China, she adds, consumers appear more receptive to learning about new products and seem to be open to a more heavy-handed marketing approach. But those techniques may not always work for an American audience that expects less intrusive advertising, she warns.
Alibaba also used its Singles' Day TV show as a means to attract offline customers, such as the elderly who many not feel comfortable making online purchases with via computer, notes Jane Zhang, principal analyst with Gartner's personal technologies research team. The company promoted products on the Singles' Day TV show and allowed viewers to either get the Singles' Day promotion price when purchasing that item online or in the actual store. The company also provided QR codes on the show that could be scanned by smartphones to get more information about the product, according to Zhang. "In China, 70% of sales for Singles' Day are from mobile devices," she notes.
Alibaba's Singles' Day mobile e-commerce figures are impressive at a 70% penetration rate. In contrast, mobile sales represented 21% of last year's Cyber Monday transactions, according to comScore.
The conversion rate from visiting e-commerce sites on a mobile device to making a purchase can be improved by reducing the points where there is "friction" in trying to make the purchase, says Newbold-Knipp. She notes that reducing the pain of having to enter credit card numbers is one way to accomplish this by allowing payments via Apple Pay or PayPal. Retailers could also redesign their websites to be viewed on mobile screens, rather than forcing consumers to download an app to view the mobile site and make purchases, she suggests.
"It's too late to use entertainment for Cyber Monday, but heading into 2016 there may be ways to surprise, delight and entertain consumers."
–Kirsten Newbold-Knipp
One of the more interesting aspects of Alibaba's Singles' Day performance is its prowess under a crush of online orders. Following the one-day mega-shopping event, Newbold-Knipp searched for media reports of any problems Alibaba encountered with keeping its websites up and running. According to the company, it processed 710 million payments over the course of Singles' Day, juggling as much as 85,900 transactions per second at its peak. "In North America, you always hear of some site going down [during Cyber Monday]. But in China there are four to five times the number of shoppers and bigger traffic volume than us … yet it is possible to keep the sites up." U.S. retailers, she adds, would be well advised to use the months leading up to Cyber Monday to test the infrastructure of their ecommerce websites.
Alibaba also benefitted from the use of social messenger apps during Singles' Day. In China, social texting app WeChat, owned by Tencent, has a way for users to make purchases on the spot within the app using its Weixin payments.
In North America, social networks — including Facebook, Twitter and Pinterest — have experimented with the concept of allowing users to make "buy now" purchases within the network, but no retailer has had a measurable impact from utilizing such technology, Newbold-Knipp says. However, "the time feels right for social selling," she notes. "It's unlikely you will buy a refrigerator based on a referral on social media, but the likelihood you would buy a $10 stocking stuffer is high."
For all retailers, "social media can be a great way to build buzz," notes Wharton marketing professor Jonah Berger. "But to use it effectively, you have to understand what makes consumers share word of mouth…. Everyone is trying to cut through the clutter. But given the number of retailers vying for consumer attention, it's hard to get much traction," he notes.
Prior to 2009, Singles' Day was considered a day for singles in China to celebrate their unattached status. But in 2009, Alibaba began promoting it as a day on which Chinese consumers should treat themselves to something nice. As a result, Alibaba was able to build momentum for Singles' Day and turn it into a shopping festival.
"The time feels right for social selling. It's unlikely you will buy a refrigerator based on a referral on social media, but the likelihood you would buy a $10 stocking stuffer is high."
–Kirsten Newbold-Knipp
"That resonated with people," Zhang says. "Alibaba said 'We will give you more discounts, so you can treat yourself even better.'"
Not only did Alibaba succeed in building momentum for turning Singles' Day into a shopping occasion, it also succeeded in expanding the concept beyond singles to non-single people, too, Zhang points out. Beginning in 2012, Alibaba began to target housewives. "Housewives are not just buying things for themselves, but they are buying things for their parents and other family members," which dramatically increases the volume of sales, Zhang notes.
One takeaway for U.S. retailers like Amazon, Zhang says, is that "they should create a theme for [days like Cyber Monday]. It could be a theme like 'celebration of the child' for parents, or 'celebration of sports' for people who like sports. This would create momentum for sellers big and small."